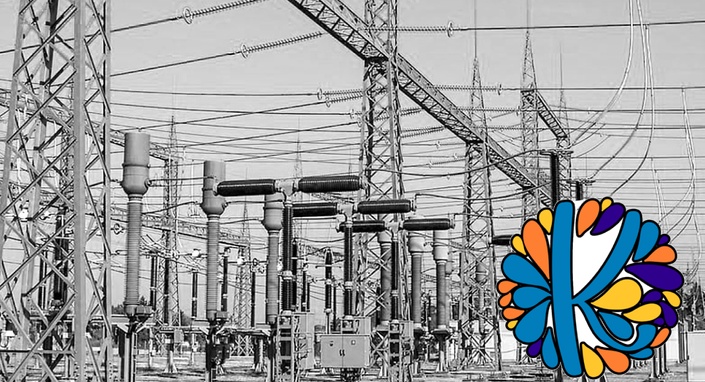 Khadija Academy Premium Membership
Get Unlimited Access to All Our Current and Future Electrical Engineering Courses!
Watch Promo
Get Started Now
Khadija Academy Premium Membership
Our membership program gives you unlimited access to all of our Khadija Academy electrical engineering courses, including all of our current and future courses. Pay monthly or pay a one-time fee that gives you lifetime access, meaning you never have to pay for one of our courses again.
Why Khadija Academy?
Global - Join 67K+ fellow learners around the world
Practical - Learn by doing, with step-by-step tutorials and project-based learning
Happiness Guarantee - If you don't like the membership, you can cancel it anytime from the account.

Why Become A Lifetime Member?
150+ courses in math, electrical engineering basics, power engineering career preparation, electrical design, solar energy, and more.
Save more than 4000$ off the individual course prices for one low monthly price, or one low lifetime price.
Never pay for another course again! Once you become a member, you get all of our new courses.
Follow the Learning Paths to go from beginner to advanced in any topic.
Here are some of the classes that are included:
Basic Concepts of Electric Circuits (Class 1 in Electric Circuits)

Basic Laws of Electric Circuits (Class 2 in Electric Circuits)

Methods of Analysis in Electric Circuits (Class 3 in Electric Circuits)

Circuit Theorems in Electric Circuits (Class 4 in Electric Circuits)

Operational Amplifiers in Electric Circuits (Class 5 in Electric Circuits)

Capacitors and Inductors in Electric Circuits (Class 6 in Electric Circuits)

First Order Circuits - Source-Free in Electric Circuits (Class 7 in Electric Circuits)

First Order Circuits - Step Response (Class 8 in Electric Circuits)

Basics of AC Circuits (Class 9 in Electric Circuits)

Sinusoidal Steady-State Analysis (Class 10 in Electric Circuits)

AC Power Analysis (Class 11 in Electric Circuits)

Series Resonant Circuit (Class 12 in Electric Circuits)

Parallel Resonant Circuit (Class 13 in Electric Circuits)

Electric Circuits Simulations in MATLAB (Class 14 in Electric Circuits)

Ultimate Electric Circuits Masterclass for Beginners

Fundamentals of Magnetic Circuits

Basics of Transformers

Three-Phase Transformers

Components of Three-Phase Transformers

Fundamentals of DC Machines in Electrical Machines

Fundamentals of Synchronous Machines

Fundamentals of Induction Machines

Ultimate Electrical Machines Course Bundle for Electrical Engineering

Fundamentals of Rectifiers in Power Electronics for Electrical Engineering

Fundamentals of AC Choppers in Power Electronics

Fundamentals of DC Choppers in Power Electronics

Fundamentals of Inverters in Power Electronics

Power Electronics Simulations in MATLAB

Ultimate Power Electronics and Electrical Protection Course

Load Estimation Using Codes, Standards And Excel Sheet For Electrical Power Engineering

Construction of Lighting Fixtures and Types of Lamps

Types of Luminaries and Diffusers

Basic Concepts in Lighting Design

Lighting Design of a Room Using Manual Calculations

Lighting Design Using Dialux Evo Program

Basics of Autocad Course

Cable Course For Electrical Power Engineering

Earthing System Design

Transformer Room Dimension Sizing

Generator Room Dimension Sizing

Complete ETAP Course for Electrical Power Engineering

Fire Alarm Systems In Light Current Systems

MATV Systems In Light Current Systems

Telephone System In Light Current Systems

CCTV System In Light Current Systems

Sound System In Light Current Systems

Light Current Systems Bundled Classes For Electrical Power Engineering

Ultimate Electrical Design Engineering Course Bundle

Basics of Solar Energy Course

Off Grid PV System Course

On Grid PV System Course

Protection Of PV System And Earthing System

Solar Water Pumping System And Mega Scale PV Design

Complete Solar Energy Design Course From Zero To Hero

Wave Energy Conversion Systems - A Beginner's Course

Wind Energy Course for Complete Beginners

Complete Generation Course for Electrical Power Engineering

High Voltage Generation for Electrical Engineering

Complete Electrical Substations for Electrical Engineering

Ultimate Electrical Substations, Generation and High Voltage Course Bundle for Electrical Engineering

Introduction To Power System Stability

Symmetrical Fault Analysis In Electrical Power System for Electrical Engineering

Unsymmetrical Fault Analysis In Electrical Power System for Electrical Engineering

Ultimate Power System Fault Analysis For Electrical Engineer

Power System Simulations in MATLAB

Simulation of Solar Energy System, DC Machines, and Induction Machines in MATLAB

Ultimate MATLAB Simulink Course Bundle

Ultimate PLC Programming Course Using Logixpro Simulator

Basics of Electric Vehicles