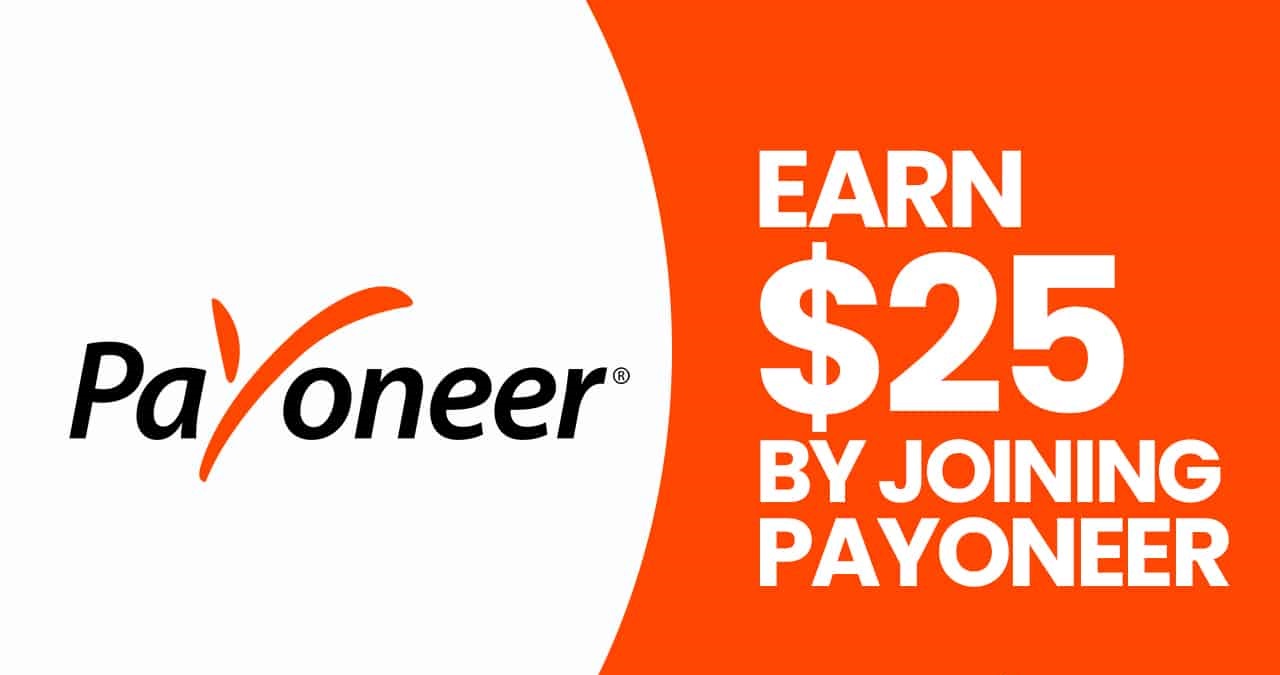 Payoneer

is one of the most widely used and secure online money transfer/receive financial service companies. No matter whether you are a professional, blogger, or a freelancer, Payoneer offers multiple ways to get paid online by international clients. You can receive and transfer money from any part of the world.

Payoneer

is emerging as an alternate money transfer platform to PayPal. People from all those countries like Pakistan where there are no PayPal services can now receive money via Payoneer from all over the world. Payoneer is absolutely free to join and there are no hidden fee charges for sign-up.

What

Payoneer

does is that it creates virtual accounts for you in the banks of Western countries like First Century Bank US. You are given an Account Number, Routing Number, Swift Code, etc for a particular currency. International clients or Freelancing platforms like Fiverr will ask you for either your Payoneer email ID or Payoneer Account Number, Routing Number, etc.
Most of the International Clients, Affiliate Programs like Amazon, and Freelancing Platforms pay you in US Dollars. Once they transfer your money to your Payoneer account you can withdraw to your local bank accounts in your country's currency. The currency will be automatically exchanged following the international money exchange rates.

It is pretty simple and straight forward to create a

Payoneer account

. In this tutorial, we will guide you step-by-step to create a Payoneer account.
There are 4 steps in the Payoneer signup process:
Go to the official

Sign-up Page

of Payoneer.

Click "Sign Up & Earn $25*".

You will earn $25 when your balance exceeds or reach $1000.
Choose an Individual if you want to create for yourself. You can create for your company as well. Here we are making for "Individual".


Enter your First Name.

Enter your Last Name.

Enter your Email Address.

Enter Your Date of Birth.

Make sure to provide this information according to your official certificates like a Birth Certificate or National Identity Card.

Click NEXT.

Enter your correct & complete Address.

Enter your City/Town name.

Enter the Postal or Zip Code of your city. If you don't know Google it.

Enter your active Mobile Number because it will verify your number by sending a code. Do not give someone else's number.

Click the "Send code" link inside the "Verification Code" textbox. It will send you a code via text message.

Enter the code that you will receive on your phone in the "Verification Code" textbox.

Click NEXT.
Enter your Username. The username is your Email. The email address that you have entered in Step 1, enter that again here.

Enter a secure password.

Choose a Security Question and Enter the answer. Note down this question and save it somewhere. This information is required when you forget your password.

Enter the Captcha(Code).

Click NEXT.
Choose the type of your local Bank Account whether it is your Personal or Company account.

We are choosing "Personal account".

Choose your "Bank Country" means where your local bank is located.

Choose the "Currency" of your country.

Enter your Bank Name.

Enter the Account Name. It is the Title of your local Bank Account. It is mostly your full name. It is written on your checkbook or ATM card.

Enter the IBAN.

IBAN is your International Bank Account Number. It is used for international transactions. It is your bank account number, only the difference is that some letters are added to your account number. For example, this is a Pakistani bank account number 0995 1463 3662 2134, the IBAN will be like PK69 MUCB 0995 1463 3662 2134. You can get your IBAN from your online bank account or you can request your bank to provide you the IBAN. You can also create IBAN by yourself by visiting your bank's website.

Tick "I agree to the Terms and Conditions and Privacy & Cookie Policy"

Tick "I agree to Price and Fees."

Click NEXT.
You will be redirected to the Congratulations Page. You have successfully signed up for a Payoneer account. After a review, Payoneer will send you an email whether your application is approved or not. In most cases they approve, so you don't need to worry.

Once your application is approved they might ask for your scan copy of National Identity Card or Birth Certificate just for the verification purpose. Once you upload and they verify your documents your Payoneer account will be fully verified.

Once you start receiving payments you become eligible to order Payoneer Prepaid MasterCard. It works just like any other MasterCard. The card is accepted worldwide, wherever MasterCard is accepted electronically.

If you like this post then don't forget to share it with other people. Share your feedback in the comments section below.